Encanto Falters a bit in Debut, Ghostbusters stays strong, House of Gucci still a mixed bag (but a good movie!), Licorice Pizza astounds in Specialty Market Release!
Weekend Box Office Top 10 (Nov 26-28 ): (Title / Weekend Gross / Percent Change from Last Week / Weekend # / Distributor), Sunday Estimates:
Encanto / $27,000,000 (3-Day) / $40,000,000 (5-Day) / (n/a) / Weekend 1 / Disney
Ghostbusters: Afterlife / $24,500,000 (3-Day) / $35,250,000 (5-Day) / -44% / Weekend 2 / Sony (Columbia)
House of Gucci / $14,231,000 (3-Day) / $21,832,596 (5-Day) / (n/a) / United Artists (MGM)
Eternals / $7,900,000 / -29% / Weekend 4 / Disney (Marvel)
Resident Evil: Welcome to Raccoon City / $5,275,000 (3-Day) / $8,800,000 (5-Day) / (n/a) / Weekend 1 / Sony (Screen Gems)
King Richard / $3,300,000 (3-Day) / $4,546,498 (5-Day) / -39% / Warner Bros. (w/ HBO Max)
Clifford, the Big Red Dog / $4,875,000 (3-Day) / $6,900,000 (5-Day) /-40% / Weekend 3 / Paramount (w/ Paramount+)
Dune / $2,165,000 (3-Day) / $3,105,005 (5-Day) / -32% / Weekend 6 / Warner Bros.
No Time to Die / $1,735,000 (3-Day) / $2,546,000 (5-Day) / -37% / Weekend 8 / United Artists (MGM)
Venom: Let There Be Carnage / $1,565,000 (3-Day) / $2,185,000 (5-Day) / -46% / Weekend 9 / Sony (Columbia)
Notable Outsiders:
11. Belfast / $970,000 (3-Day) / $1,300,000 (5-Day) / +3% / Weekend 3 / Focus Features
13. Licorice Pizza / $336,000 (3-Day) / (n/a) / Weekend 1 / United Artists (MGM) ($84K per theater, 5 theaters)
14. C'mon C'mon / $293,787 (3-Day) / $378,067 (5-Day) /+119% / Weekend 2 / A24
16. Ron's Gone Wrong / $182,000 (3-Day) / $257,000 (5-Day) / -81% / Weekend 6 / Disney (20th Century Studios)
Alrighty, with the Thanksgiving weekend officially coming to a close, we can take a look at the box office top 10 as a whole, and to start, we have something of a quandary.
Yesterday, I did an interim report to check in on the 5-day weekend numbers and personally thought that this Thanksgiving's reigning champ, Encanto, looked to be doing great work with a likely $42 million (or maybe even a bit higher) gross over the course of the long holiday. Now, while the film (Walt Disney Animation's 60th animated feature) did indeed manage to top the box office, it did end up coming in surprisingly below expectations, ending the weekend with $40 million in the 5-day window and $27 million in the 3-day. Now, on the grand scale, this isn't a giant underperformance. However, several key factors are present that would erode confidence in anyone tracking these numbers. The one that sticks out most to me is a very specific number, that being the film's Friday to Saturday gross drop. Going from $11 million on Friday (hugely up from $5.8 million on Thanksgiving Thursday) to $9.7 million on Saturday constituted a drop of 19% from day-to-day. That is not large by any stretch; that is until you consider how most Disney animated films have performed in the Thanksgiving window in prior years.
Now, considering that we are in the wake of a pandemic (because that obviously skews things) and not considering the performance of Frozen II (another Disney Thanksgiving release from 2019, but come on, that's in a league of its own), the two best comparisons to make here look to be with 2016's Moana and 2017's Coco (aka, the 2nd best Pixar movie ever made under Ratatouille). Both films had opening weekends around Thanksgiving, both opened around $50+ million, and noticeably like that of Encanto, both films center non-white protagonists and cultures in their stories. Acknowledging the pandemic depressed box office and focusing solely on the day-to-day gross, we see each of the films actually have a pretty comparable performance with regard to the changes from day to day, up until that Saturday. In the cases of Coco and Moana, both, after seeing a pretty strong jump from their Thanksgiving Day to Black Friday grosses, each saw an incredibly strong Friday to Saturday hold of <5% (3% for Coco and 2% for Moana, awesome!). This is where, unfortunately, Encanto diverges from the path with a, comparatively, staggering drop of 19%. This is a pretty big factor in determining the film's success and a surprisingly strong indicator of word-of-mouth, especially when you can make a comparison between films of a similar genre, tone, or audience niche. As mentioned above, all three films are very similarly constructed, so a drop of this magnitude, especially the face of otherwise similar performance, is notable in that it might indicate that people are not taking to Encanto nearly as much as they did Coco and Moana. Furthermore, given that it is such a stronger drop than usual for a Disney movie in this position, even a stronger hold from Saturday to Sunday would not necessarily help the film recover the ground it was losing.
With all that in mind, COVID is still being a factor, and Encanto operating with a bit of a handicap, the bigger question becomes, how will this affect Encanto in the long run. Generally, I wouldn't be all that worried given that this is a Disney movie, and this kind of family entertainment tends to leg out nicely. That said, there is one final wrinkle into this situation that has me abundantly curious. Earlier in the year, Disney announced, following suit with Warner Bros. (that's a first), that their films for the rest of 2021 and into 2022 would have a 45-day exclusive theatrical window, thus guaranteeing that the films earmarked for a theatrical release would remain in theaters and not be available on any other platforms for at least 45-days, after which time they would presumably head directly to Disney+ given that the service is currently propping up the companies stock it needs an endless supply of content. The one big anomaly in this announcement was that of Encanto which would not be taking the 45-day theatrically exclusive route, instead being set on an abbreviated 30-day theatrically exclusive path before heading directly to Disney+. This is a solid little bit of marketing on Disney's part as with a Thanksgiving release, what major event will be occurring 30ish days from Thanksgiving? Why Christmas Eve of course! So Disney has essentially engineered Encanto's release to serve as a big advertisement for Disney+, hoping that families will turn to the service for all their viewing needs all Christmas long. This, of course, will put a big dent in Encanto's potential to earn a lot of money on the ancillary market given that there will be less incentive to rent the film or buy any DVD's, but Disney is likely banking on Encanto pulling in new Disney+ subscription by being a big theatrical success, especially given that the vast majority of films that do very well and drive a lot of traffic on streaming services get that kind of cache from having made a splash while in theaters (Moana, in particular, is a huge driver of viewership on Disney+, consistently ranking in the top 10 on Nielsen for most watch movies). Of course, with the notable downturn from Friday to Saturday throwing the film's commercial appeal into question, this might not turn out the way Disney had hoped. We'll have to see how the film fares in the coming weeks to get a sense of whether or not the audience is really taking to it, but for now, we do have reason to question Encanto's box office future.
On a brighter note, Ghostbusters: Afterlife is actually performing well without question. Falling about 44%, more or less in line with predictions, the film grossed $24.5 million in the 3-day window and $32.5 million in the 5-day for a grand total domestic haul of $87.7 million to date. In other words, the film has essentially doubled its domestic opening weekend in just two weeks, which Thanksgiving boost or not, is really strong and signals a great month ahead for Afterlife as it really faces no big competition until Spider-Man: No Way Home in two weeks (WHAT?! That soon?!). The fact that it was still able to carve out a decently sized audience alongside Encanto's more middling 5-day gross suggests that the film may have actually stolen some of Encanto's potential audience away, which is great for Afterlife as it shows it can clearly weather the storm amongst new releases. With the film having officially passed $100 million worldwide as well this weekend, it looks to be nothing but clear skies ahead for the Ghostbusters (keep an eye out for a potential sequel announcement soon).
As for the other new releases this weekend, House of Gucci's performance remains a mixed bag while Resident Evil: Welcome to Raccoon city is still thoroughly a flop. As I wrote about previously, with little advertising and a lack of the distinct elements that many fans have come to associate with the Resident Evil franchise (specifically Millia Jovivich), Welcome to Raccoon City had no chance of making any dent at the box office and tanked hard with $5.2 million in the 3-day and $8.8 million in the 5-day, making this $40 million production dead on arrival. With regard to House of Gucci, I said in my last post that the film seems to be a gigantic mixed bag no matter which way you spin it. The reviews remain thoroughly mixed and the box office, at first glance, doesn't look particularly promising. Following its, relatively meager Black Friday gross of $5.7 million, the film actually held quite well for a $5.3 million gross on Saturday (-7%) and followed that up with a $3.18 million gross on Sunday for a total 3-day weekend take of $14 million and a full 5-day Thanksgiving gross of $21.8 million. Solid holds aside, these numbers aren't great for a movie that costs about $75 million, and it will need very strong legs to have even the slightest chance of doing any damage stateside. However, I've seen a surprisingly optimistic stance taken with regard to this movie by most outlets that I do think is worth unpacking.
While no outlet is going as far as to say that House of Gucci's opening is an unmitigated success, many are heralding it as a win for adult-skewing dramas at the box office, a kind of movie that has been steadily disappearing since 2016 given the proliferation of streaming services coming to scratch that itch from the comfort of one's own home. As a result, most of these types of non-comic book superpowered movies have flopped hard at the box office. Even just this year, we've seen two of MGM's own releases, Respect and Wrath of Man, two adult-skewing dramas not based on comic books or being reboots of other property (Wrath of Man is technically a remake of a French film, but said French film had little to no brand recognition in the States), each open between $8-9 million and top out domestically around the $20 million mark (though Wrath of Man was a success worldwide) before fading away almost completely. Meanwhile, Warner Bros. 2021 slate was comprised mostly of these kinds of films and nearly all of them outside of Godzilla vs Kong (a big, flashy sequel to a reboot of a classic franchise) and Dune (an adaptation of one of the most popular, acclaimed, and influential sci-fi novels of all time) outrightly bombing at the box office with many barely even making it to $10 million domestic across their entire theatrical runs. Granted, WB's decision to release all of its 2021 film slate concurrently on theaters an HBO Max is a factor here, but if Godzilla and Dune can each reach $100 million domestically while playing on HBO Max at the same time, clearly the potential for success exists.
What these grosses speak more to is the shrinking of the viability of these older-skewing, original dramas; and that is exactly why House of Gucci's gross this weekend, however meager it appears, is still creating a reason for celebration. While MGM's other, non-James Bond or Addams Family offerings topped out at about $20 million domestically by the ends of their respective runs, House of Gucci has managed to pull in $21.8 million in just 5 days of release (combined with $12.8 million internationally for a total $34.7 million opening worldwide). Furthermore, the audience for the film over the course of the weekend skewed notably older (45% of audiences between the ages of 18-34 and 34% over the age of 45%) and female (59% of the audience) two of the demographics most reluctant to return to theaters in the wake of the virus. Combined with relatively strong exit scores from audiences (the film got a better than expected B+ from Cinemascore), we see that the pandemic may not have killed off the last remaining vestiges of the adult-skewing drama audience. Clearly, there is still an appetite for this kind of movie, particularly when the star (Lady Gaga) is so well matched with the material. While I still don't think this movie has a good chance of doing all that well financially in the long run, the performance of this film, as well as another MGM film that I will get to later, does make me quite optimistic about the state of the box office. It is impressive to see a movie like this, truly part of a dying breed, move the needle, even if just slightly. Props to Lady Gaga and Ridley Scott for really flexing some box office muscle here.
Quick sidebar: I saw House of Gucci this weekend and liked it much more than I expected to. The trailers were fun and energetic but belie the film's nature as a bit more of a muted, yet still interesting and quite compelling dive into the history of a family and a brand. Lady Gaga is as good as the critics say, not only playing Patrizia Reggiani as a fun, sexy, and flirtatious minx (which is really fun to watch) but also revealing a surprising Lady Macbeth-like side to her that caught me off guard but delighted me all the same. The rest of the cast works well, with my personal favorite supporting player being Al Pacino, who seems to be having more fun than I've ever seen him have onscreen, and the film does manage to get past all the 80's gaudiness to give you a really fascinating look at how Patrizia's relationship with the Gucci family intersected with changes in their dynamic and the Gucci business at large. It loses steam a bit toward the end of the film as Lady Gaga's vivacious and cunning Patrizia is sidelined by the film to introduce important events in Gucci's brand history (i.e. the introduction of Tom Ford) and expand on events that had already been set in motion. That's not to say that the scenes drag or are poorly done, but they do feel as though they are part of a different film and thus make the film less engaging toward the end before Patrizia re-enters the narrative. That awkwardly constructed conclusion aside, the film is still compelling throughout and definitely worth a watch for anyone interested in business, the fashion industry, or, of course, Lady Gaga fans. I can understand why critics are mixed on it, and I'm not totally sold on the film's Oscar chances outside of Gaga for Best Actress (and even that is tenuous), but the film itself is still a good time at the movies.
As for the rest of the box office, all holdovers in the top ten received a nice Thanksgiving boost with the vast majority of the movies seeing no more than a 40% drop. Eternals saw its best hold yet with 29%, taking in $7.9 million for a total domestic haul of $150.6 million and a worldwide gross of $350.6 million. It currently ranks as the 7th highest-grossing domestic earner of the year but has yet to crack the top 10 worldwide. King Richard held steady with a 39% drop for a gross of $3.3 million, taking its domestic cume to $11.3 million, but that $50 million movie is not looking like it will be able to leg out in any meaningful way. Hopefully, the Oscars can help prolong its run.
Clifford, the Big Red Dog, on the other hand, does look to be legging out nicely. It saw a 40% drop for a 3-day gross of $4.8 million and a 5-day of $6.9 million for a domestic total of $42.8 million. Encanto may prove to be some competition given that, well, it's a Disney movie, but I'm actually quite confident that Clifford should be able to make it $50 million domestic this week, which would be a nice little feather in its cap as it begins to roll out internationally. The film costs about $64 million and is also available on Paramount+ right now, so I would not expect it to generate an incredible profit. That said, Paramount just announced that they are currently in development on a sequel, so clearly, they themselves are at least somewhat impressed by its performance, and they should be. Perhaps the Paramount+ release helped to offset costs and inch the film into a more profitable position. I will be curious though, if and when a sequel does get released, if said sequel it will also go to theaters or be a streaming exclusive.
Meanwhile, sitting at the bottom of the top ten but still holding strong, the three amigos (Dune, No Time to Die, and Venom: Let There be Carnage) all held nicely while each further cementing their statuses as three of the year's best performers. Many will debate me on Dune's status, but I still find it impressive that it managed to hit $100 million domestic despite its density as a film and its current HBO Max availability. The film left the service last week to enter into a 31-day exclusively theatrical window which likely contributed to its strong 32% hold despite its loss of about 1,200 theaters this past weekend. This week saw the announcement that Dune will be re-released in IMAX this December (just as Oscar season heats to boil) which will likely keep it chugging along well into the end of the year. With $371 million worldwide, I continue to cross-fingers, hoping against hope that the film will rustle up an extra $29 million somewhere to hit $400 million worldwide.
No Time to Die dropped 37% and hit $158 million domestic and will likely hit $160 million this week. Of course, the real strength of the Bond franchise is overseas and No Time to Die continues to reign supreme outside the US with $736 million worldwide and will almost certainly end the year with $750 million and become the 2nd highest-grossing worldwide blockbuster (excluding China) after Spider-Man: No Way Home. Venom 2 capped off the top 10 with a 46% drop, a $1.5 million gross, $209 million domestic, and $457 million worldwide. Reportedly, the film still has some major territories to hit, namely France, Korea, Russia, Spain, Australia, and even Japan (where they love Venom) so there is a likelihood that the film will end its global run with a $500+ million haul, which, on a $110 million budget, in the wake of a pandemic, is magnificent. Fingers crossed for a Chinese release soon, just for bragging rights!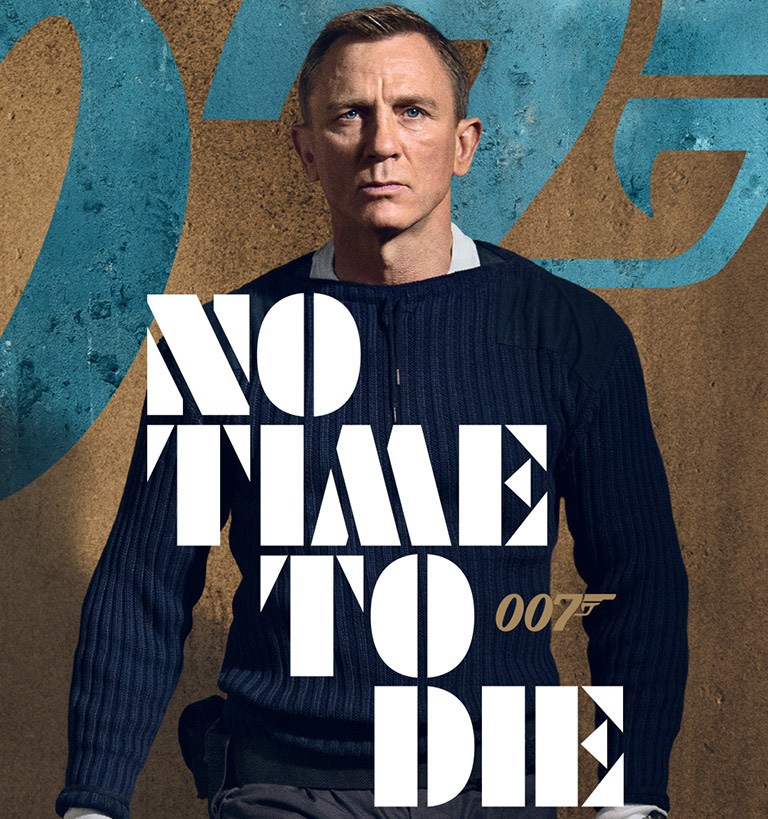 As for the specialty, market, there wasn't that much of a boost given that most of the movies were not the most commercial. Only Belfast saw any notable gains thanks to the 5-Day weekend, taking in $970k in the 3-day (a 3% bigger gross than last weekend so thumbs up) and $1,300,000 million in the 5-day frame, taking its domestic total to just under $5 million. Nice! Sadly, any potential boost for our favorite little engine that could, Ron's Gone Wrong, was squashed by the fact that the film lost over a thousand theaters in this in its sixth week of release. That's not because of any lack of strength at the box office as the underseen but praised film had managed to carve out a surprising little niche for itself. Instead, likely due to an influx of newer, more in-demand titles (including friendly fire from Encanto), Ron's Gone Wrong had to drop so many screens that it saw a staggering 81% drop to $182k for the weekend. Interestingly enough, just this past week, Disney and WarnerMedia announced that they had amended 20th Century's previous outstanding output deal with HBO (a remnant of the olden times of 20th Century Fox prior to its Disney acquisition) so that the streaming rights several of the remaining 20th Century titles for the year, as well as approximately half of 20th's 2022 slate, will we shared between HBO/HBO Max and Disney+/Hulu. This is a pretty smart move overall as Disney will not have to secede streaming success from their own films to HBO, which they would have had to do under the original arrangement, and they can better monetize the films they adopted in the ancillary market. Ron's Gone Wrong was announced as the first title to be going through this model and will begin streaming on Disney+ and HBO Max on December 15th, so I can't help but wonder if Disney is pulling the film out of theaters so they can rush it to Disney+ fast. Very interesting. In any case, I have no doubt it will be a big hit.
Finally, despite more or less a lull in the specialty market this weekend, there was one phenomenal bright spot that signals great hope for the future. Acclaimed film wunderkind, Paul Thomas Anderson, returned to the limelight with his highly anticipated Licorice Pizza this weekend. The film, which follows two young adults meeting and falling in love in the San Fernando Valley in the '70s and stars Cooper Hoffman (son of the late, great Phillip Seymour Hoffman) and Alana Haim (of the musical group Haim), has been buzzed about for months now since the vague yet lovely and nostalgic looking trailer first debuted. Reviews came out a few weeks ago claiming its the best thing since sliced bread and shooting the film and Alana Haim to the upper echelons of every "Best Picture" and "Best Actress" frontrunner list, and now that the film has finally debuted in theaters, it seem to be delivering on all the promise of that hype. Debuting in limited release in just 4 theaters (how a limited release is supposed to be done!) the film scored the best per-theater average of any movie the entire year with an incredible $84K per-theater! Following C'mon C'mon's impressive $25k per-theater average last weekend, this is a true signal that older audiences are really beginning to return to theaters and one of the surest signs that the movie world is getting back to normal. Up until now, I've really had no interest in Licorice Pizza as a film (I personally tend to get apprehensive when film critics praise a film like it's the second coming of Christ), but with these numbers, I am sold. I will absolutely be giving it a whirl when it comes to a theater near me!