The Batman's entrance into the field resulted in some lower members of the top ten taking surprisingly big dips. Still, most other holdovers continue to hold strong.
Weekend Box Office Top 10 (Mar 4-6) / 3-Day Weekend Gross / Percent Change from Last Week / Weekend # / Distributor), Weekend Estimates:
The Batman / $128.5 million / (N/A) / Weekend 1 / Warner Bros.
Uncharted / $11 million / -52% / Weekend 3 / Sony (Columbia)
Dog / $6 million / -41% / Weekend 3 / United Artists (MGM)
Spider-Man: No Way Home / $4.4 million / -24% / Weekend 11 / Sony (Columbia)
Death on the Nile / $2.7 million / -39% / Weekend 4 / Disney (20th Century Studios)
Sing 2 / $1.52 million / -32% / Weekend 11 / Universal
Jackass Forever / $1.36 million / -57% / Weekend 5 / Paramount
Cyrano / $682K million / -51% / Weekend 2 / United Artists Releasing (MGM)
Gangubai Kathiawadi / $592K / (N/A) / Weekend 1 / Hamsin
Scream (aka Scream 5) / $570K million / -57% / Weekend 6 / Paramount
Notable Outsiders:
13. The Worst Person in the World / $210K / -47% / Weekend 5 / NEON
16. Licorice Pizza / $152K / -56% / Weekend 15 / United Artists (MGM)
18. Drive My Car / $148K / -31% / Weekend 14 / Janus Films
21. West Side Story / $51K / -73% / Weekend 13 / Disney (20th Century Studios)
22. After Yang / $46K / (N/A) / Weekend 1 / A24 ($1,953 per-theater-average in 24 theaters)
Well, looks like there was no need to have any concerns over The Batman. It topped the weekend and debuted on the high end of expectations! What did surprise me is just how much air it took out of the rest of the box office; not to say that, for the most part, the rest of the box office suffered, but I did notice an interesting pattern towards the bottom of the top ten that I'm am surprised didn't occur to me earlier.
As for just how well The Batman did, with regard to earlier $115-125 million projections, the film opened to $128.5 million this weekend, which is great! Projections admittedly got a bit cranked up as the weekend went along, thanks in large part to a gargantuan Friday gross of $57 million, higher than the original $55 million estimates that came in early Friday evening (Technically, that gross does include the $21.6 million the film racked up in preview grosses from early fan screenings on Tuesday and Wednesday as well as Thursday night preview grosses, which would actually make the Friday tally a notably less remarkable $35.5 million; though, if anything, that would make the total weekend gross of The Batman all the more impressive given that it would have a x3.62 multiplier which indicates amazing word of mouth), which boosted estimates to closer to $130+ million for the weekend. Not matter what, its a good gross, and context only makes it look better and better.
For all the talk of "superhero fatigue", The Batman just shows how strong of a property comic book films (and frankly the Batman character on its own) truly are. Take the fact that this movie, as discussed previously, doesn't really present anything very new to the audience. It's another "grim", "dark", and "gritty" Batman movie that is "grounded in reality", the kind of Batman film we've been getting every few years since the start of the Christopher Nolan trilogy. Sure, it does make Batman more of a detective as he is in the comics, which has delighted fans quite a bit, and Matt Reeves gives the film an overall more David Fincher-like aesthetic akin to that of Seven, but given the very nature of the fact that the aesthetic is borrowed, its once again nothing new. Some may say that the "new" element to this iteration is the fact that it's "more comics-accurate" overall, but given the secular declines in comics readership over the past few years, I don't think that general audiences care all that much about accuracy (if anything, the accuracy mostly is meant to appeal to critics who take well to accuracy in adaptations, and that approach has definitely succeeded in giving the film great reviews). Add in the fact that no one in the primary cast, or the whole cast for that matter, can boast about being a true movie star with "butts-in-seats" audience draw (Yes, Pattinson has his Twilight fanbase, but those movies literally ended ten years ago and that fanbase sure didn't show up for Kristen Stewart back in late 2019 and early, pre-pandemic 2020 when she had her most mainstream films in years, Charlie's Angels and Underwater, were released), and that just goes to show that the real star here was Batman all along.
Overall, there little to say here that isn't positive. The launch of the film was strong and, thanks to good positioning on the part of Warner Bros., The Batman has absolutely no competition for the next two weeks, so it's completely free to clean up at the box office merely by being the only big game in town as Uncharted is likely to be slowing down soon (more on that later) and Dog was never going to be competition in the first place. Exit polls are all good, with an A- Cinemascore overall (males, who showed up at 65% of the audience, like the movie slightly more than females, rating it with an A- versus a B+, though almost every demographic has given it some variant of an A grade), as well as a noticeably great 73% "definite recommend" from ComScore (a metric where 60-65% is considered "very good"). The audience breakdown overall was generally strong as well at 41% Caucasian, 26% Latino and Hispanic, 17% Black, and 16% Asian/other, indicating pretty broad appeal. Of course, the strongest age bracket for the film was the 18-34 demographic, but that makes sense as they are not only the target audience for this kind of film but also the age demographic that has been the most active in going to the theaters in the midst of a pandemic. Long story short, practically everyone loves the film, and this is a big deal for Warner Bros. as the studio dusts itself off after the disastrous aftermath of 2021. I've already defended their decision to release their slate in theaters and on HBO Max simultaneously multiple times (including in my last post) so I won't do it again here. However, if you are willing to point out the good in that decision, you have to also be able to acknowledge that the results were bad. Warner is in a tumultuous time right now as it preps for its merger with Discovery (which recently got regulatory clearance, I believe) and wants to look its best. The successful launch of The Batman, and its likely continued success in the coming weeks will undoubtedly go far in restoring some of the studio's and the DC brand's lost luster.
As for the rest of the box office, what surprised me was just how much several other films ended up dropping this weekend. This doesn't necessarily include the top five, which makes sense in retrospect as most of the movies here either still have great momentum or are still in the prime of their runs. However, I was intrigued to see several other films towards the bottom of the top ten have much larger drops (averaging nearly 60% apiece) as I had expected them not to share as much of an audience with The Batman, especially with regard to age appeal. What such large drops do tell me is that most of the films in the lower half of the top ten were very much in the twilight of their runs, and if we had a healthier box office ecosystem right now that included multiple well-advertised, fresh, "big" movies every weekend, these films would likely already be out of the top ten.
Before we get to them, taking a look at the still healthy top five, we find Uncharted in second place. Sure enough, Uncharted finds itself in a bit of an odd place as it is still seeing a quite healthy performance but certainly did get dinged by the entrance of The Batman into the marketplace. The film took a hit in the form of a -52% drop in its third weekend, not at all bad for a blockbuster, but a noticeable come down from the stronger-the-expected -48% drop it has last weekend. Grossing $11 million, Uncharted is still doing nicely, having just passed $100 million domestically (it's up to $271 million worldwide), but is looking more likely to be finishing out its domestic run at around $150 million. That's not bad at all, just on par with (rather than ahead of) other video game adaptations in recent years. What I'll be curious to see going forward, once again with no competition for the next two weeks, is whether or not the presence of The Batman stabilizes the marketplace and allows for Uncharted to serve as the more "family-friendly" blockbuster alternative, allowing it to slip into a run similar to Sing 2 (complete with excellent hold's weekend to weekend), or if The Batman really begins to siphon audiences away in droves. Only time will tell.
Third place went to Dog, which had absolutely no trouble holding its own with a wonderful -41% hold and gross of $6 million to match. This takes it to $40 million domestic and $44 million worldwide on a budget of $15 million, which is to say: "cha ching!" As opposed to Uncharted, which I suspect may slow down in the coming weeks, Dog seems to be further affirming to me that it will indeed make it to a $50 million domestic total by the end of its run (and perhaps even more). In any case, it can now boast that it has domestically outgrossed every single Best Picture nominee this year outside of Dune, including MGM's own Licorice Pizza. Channing Tatum really does look to be "back" and I will once again pay my weekly respects to the upcoming The Lost City (starring Tatum and Sandra Bullock) which is looking like more and more of a potential breakout hit. It hits theaters March 25th!
Rounding out the top five are, once again, No Way Home in fourth place and Death on the Nile in fifth. No Way Home fell slightly more steeply than usual with -24%, but that's nothing in the grand scheme of things and with a gross of $4.4 million taking it to $786 million domestic, we can expect the film to be hitting $790 million next weekend. Death on the Nile also continues to hold well with a -39% drop this weekend for a gross of $2.73 million, taking its domestic tally to $37 million and its worldwide total to $115 million. I mentioned in my last post that there was word that a third Hercule Poirot mystery was in development from 20th Century Studios, for a likely debut on either Disney+ or Hulu (the latter through which 20th has committed to releasing 10 films a year), and with holds like this, I can see why. Audiences do enjoy this kind of movie (just look at how well Knives Out did) and with such a solid run here, I have no doubt that Death on the Nile will perform well when it hits the streaming market. It's just a shame that audiences didn't show up to theaters for this one, and it's not even fully the fault of Disney which did its part to market the film as best as possible. Maybe the scandals were really bad enough to derail…wait…wrong Agatha Christie mystery…I mean, "sink" the film's chances, or maybe people really can't stand Gal Gadot that much (I'm personally a fan). I'm more inclined to think that the film was not released properly and that betting on Super Bowl weekend as a launching pad wasn't the best idea, but I also can't fault Disney for not waiting till mid-to-late summer to release the film (which I think might, MIGHT, have served as a better launching pad) as the film was already virtually two-years delayed from its original release date and accruing loads of financial interest on its budget. C'est la vie, you win some and you lose some.
As for the rest of the top ten, do I even have to say it? You know the drill, say it with me: "Sing 2 had a fantastic hold this weekend." Indeed, the little-kiddie-animated-feature-that-could held by -32% in its 11th weekend of release, a slightly bigger drop than usual on account of The Batman, but still marvelous. The Illumination film bagged $1.52 million in sixth place, taking its domestic gross to $153.6 million and its worldwide cume to $360 million. On that note, I need to address something that many have been talking about but I have not yet dived into in much detail. I mentioned above that The Batman, and Uncharted and Dog for that matter, have the next two weekend's to themselves with little competition as it appears that Hollywood has neglected to program March all that much until its final weekend, which will see the release of potential/hopeful sleeper hit The Lost City (starring Channing Tatum and Sandra Bullock and opening March 25th, in case you missed my PSA above!). This is somewhat understandable as Hollywood generally had a sense that The Batman could come it hot, if not being an outright smash, and didn't want to offer up any films that could get trampled. That said, I've been talking a lot about counterprogramming lately, especially in the wake of the seemingly perfect timing and pairing of Uncharted and Dog as February releases. Each are managing to do so well in part because neither is cannibalizing the other's box office, with Uncharted appealing to a younger male demographic and Dog is appealing to older women. I mention all this because there originally was a film set to debut next weekend in theaters and vie for an audience alongside The Batman: Disney and Pixar's Turing Red.
Unfortunately, due to risky coronavirus variables and the underperformance of Encanto, Turning Red is now seeing the same fate as every Pixar movie since Onward in that it will be seeing a streaming-only release. This is undoubtedly a ploy by Disney to boost subscription numbers (growth which has slowed as of late), since subscription growth is the key driver of their stock growth. In other words, they are sacrificing any long term box office revenue that could come out of Turning Red's theatrical release in favor of short-term gains on Wall Street. It's not a good plan, especially given that the kind of people who would subscribe to Disney+ to see a Pixar film like Turning Red are likely already subscribers. On a greater level though, it remains a fact that the theatrical market, particularly for big films (like Pixar's), is thriving in spite of a pandemic. Uncharted and Dog are both doing well and The Batman just launched with $128 million. Furthermore, relating this back to Sing 2, there is a market for kid-friendly fare. Sing 2 has thrived since Christmas in large part because it is playing as the "kiddie" counterprogramming alternative to a box office line up that mostly skews older. Because it plays to such a young audience as well as the entire family, Sing 2 has seen incredible holds week after week because it has essentially no competition. Turning Red, which early word of mouth suggests is fantastic by the way, could easily slip into that slot of the "kid-friendly" alternative and reap the rewards, especially along side a dark and brooding movie like The Batman. It is a genuinely bad move fo Turning Red not to go theatrical since it has the perfect corridor to succeed. Even if it didn't do incredible numbers, it could still carve out a sizeable space for itself and then blow up when it hits Disney+ later, instead of going straight to Disney+ with no box office revenue under its belt. If Disney really wants to boost Disney+'s subscriber numbers, then they need to branch out and diversify (not just racial/ethnically but also in terms of age appeal) with their programming, because sending movies like those from Pixar straight to the service without a theatrical window (or, like in the case of Encanto, undercutting the already shorttened theatrical run by promoting its streaming release over the theatrical window) just plays like Disney preaching to the choir.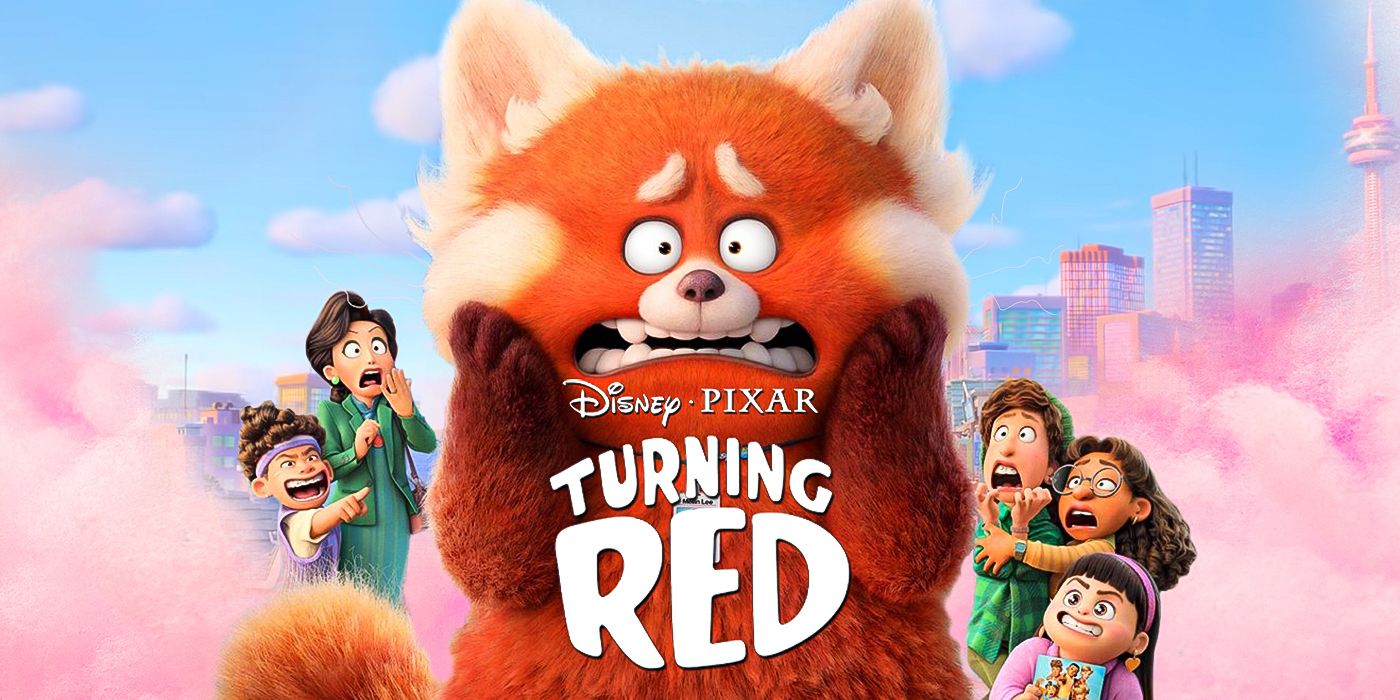 The rest of the top ten is were we find the surprising drops as Jackass Forever, Cyrano, and Scream all fell precipitously with drops between -50-60%. The reason this surprises me is that all three had established their audiences by this point, which itself usually stabilizes the box office as the film seem relatively the same drops week to week. However, what I didn't consider was the fact that all these films were likely having the longevity that they had in large part due to the dearth of new releases in the past few weeks to draw audiences away from them. Uncharted and Dog were each small enough not to interfere all that much with Jackass Forever and Scream, but The Batman is a different animal, appealing ot all audiences and drawing away whatever remaining stragglers would have otherwise been headed to see Scream, Cyrano, and Jackass Forever.
Coming in seventh place, Jackass Forever dropped -57% (it's second biggest drop since its second weekend) and grossed $1.36 million. Currently, it stands at $54.45 million domestic and $14.5 million internationally for a worldwide cume of $68.9 million, so we will likely see it finishing its run in the low $70 millions. Meanwhile, Cyrano did not get any kind of reprieve from its low opening last weekend, adding no theaters and dropping -51% which, for a film of this size, is disastrous as it only grossed $682K in eighth place.
There was a nice surprise in ninth place as an Indian film popped in, Gangubai Kathiawadi, took in $551K. The film tells the story of a young Hindi woman who quickly rises to become the head Madame of the red-light district in Kamathipura, which sounds exciting! All in all, it always delights me to see Indian films (Bollywood or otherwise) pop into the top ten as a reminder of just how strong the Indian audience, and the audience for those films in general, is. I will never forget the spring of 2017 when I was at the University of Florida in Gainesville (northern-central Florida to be exact) and I went to movie theater only to discover that Baahubali 2: The Conclusion, the South Indian mythological epic that holds the record as the highest grossing film of all time in India, was playing not just with English subtitles, but also in an English dub, as well as in Hindi and Tagalog. I feel the need to re-iterate, this was in northern-central Florida, so truly, Indian cinema has boundless appeal! Rounding out the top ten was that of Scream with a -57% drop and a gross of $570K, officially passing the $80 million mark domestically, giving it a multiplier of x2.67, and making it the third leggiest film in the franchise, hurray!
As for the specialty market, there was little change as both The Worst Person in the World and Drive My Car each kept chugging along. I was surprised to see that West Side Story did not receive a boost in grosses, only to then discover that I'd gotten my dates wrong. Unlike what I'd previously thought, the film is not going back into wide release until (likely) next weekend, so don't expect to to make a play for the top ten any time soon. Instead, the film debuted on Disney+ and HBO Max and got a ton of people talking about how "great it was" and "how could it do so poorly in theaters?" For an answer as to why, click here. The only other big time specialty release was that of After Yang, a film from acclaimed director Kogonada about a family who are forced to re-examine their lives when the daughter's robotic sibling, the titular Yang, malfunctions and and ceases to operate. It's received glowing reviews and gives Colin Farrell the heralded distinction of having two films debut in theaters on the same weekend (the other being The Batman where he, unrecogniably due to prothestics, plays The Penguin). Interestingly enough though, A24 opted for a different strategy when releasing this picture.
Normally, I'd be furious seeing A24, a venerated distributor and the closest thing to a "mainstream" indie studio that we have, release After Yang in 24 theaters instead of four, and seeing it gross $46K for a measly $1,935 per-theater-average. However, there is a secondary component to this release that makes me think differently. Like with their 2021 Thanksgiving-themed release The Humans, another cerebral family drama (but without the sci-fi elements), After Yang also received a simultaneous release both in theaters and on Showtime's linear network and digital platforms on the same day. While that definitively would cut into the box office, perhaps A24's goal here is not to bring in a ton of revenue (not at the oneset at least), but rather build awareness for this little indie so as to potentially boost is awards viability down the line. A24 has gone through a slight bit of an Oscar dryspell, and perhaps they want to see this one truly take off with the Academy. The plan is not dissimilar to Disney's approach with West Side Story, making it available in wide release in theaters at the same time as it is available on Disney+ and HBO so as to maximize the number of eyes on it during Oscar voting. It's an unconventional strategy, but I like unconventional releases so lets see how this one bears out.
Another potential goal of this release is the further solidification of the relationship between A24 and Showtime, which have maintained an output deal for their films for quite a while. Under the deal, Showtime has been the exclusive home of A24 films in their Pay-1/SVOD window (the window of streaming availability that follows the film's regular rental period). This comes at a time when many output deals are expiring and/or being renegotiated. HBO, for example, formerly the exclusive cable and streaming home of Warner Bros., Universal (and Focus Features), and 20th Century Fox films will lose access to 20th Century titles at the end of this year as the licensing deal expires with 20th's new corporate owners, Disney, who are unlikely to re-up the deal so that they can funnel 20th Century Studios upcoming releases to Hulu and Disney+. Upcoming Universal titles are already not heading to HBO as Universal inked new output deals that will see all its films head to a complex combination of Peacock, Amazon Prime Video, and Starz for the next four years. Showtime does not have access to films from any of the major studios; not even its sister film studio, Paramount, which has a longstanding deal with MGM's Epix network (which in turn sublets Paramount's films to Hulu) and is shifting most of its upcoming titles to Paramount+ for their Pay-1/SVOD windows. The network has therefore had to turn to smaller studios and indie distributors to maintain a refresh supply of films to sate is subscriber base, a key foundational block for any premium network. In so, Showtime has inked deals with Amblin Partners, IFC Films, Open Road, STX Entertainment, and has licensed the entirety of the Weinsten Company's 2009-2016 film slate, recently usurped Hulu's exclusive output deal with Bleecker Street, and, most notably, locked down A24 back in 2019. Given A24's value as a brand and purveyor of premium indie films, it is in Showtime's best interest to maintain this relationship so they themselves can maintain relevance in the premium calbe/streaming wars. They've already served as a streaming home to A24 for years and are collaborating with them on a number of projects (including a TV series starring Emma Stone and Nathan Fielder from the Safdie Brothers) so perhaps the dual theatrical streaming releases for both the studio and the network are another piece of this puzzle. In any case, After Yang is much more available to the public than it otherwise would have been, so it is absolutely worth the watch.